August 28, 2021 by gottyj | No Comments
Did I mention I sell stickers now? Bruh… go check them out! I'm not biased or anything … but they're fairly rad! I bought a silhouette cameo 4 a while back— honestly I think I should have gone with a cricket as it feels like the Cameo is a bit harder to use? Ah well, as it is a $300 machine, I am definitely going to get some use out of it!
There's a convention I am hoping to have a table at next year in February. Anime Milwaukee! Ive had a booth there a few years back but haven't been able to do it since then. I had a great time so I definitely want to get back there again. I applied this month and should hear back in the next month or two. WISH ME LUCK. But with that in mind I want to have more stuff than just prints.
Anyways, projects… right. Things I want to try and work on….
Canvas Prints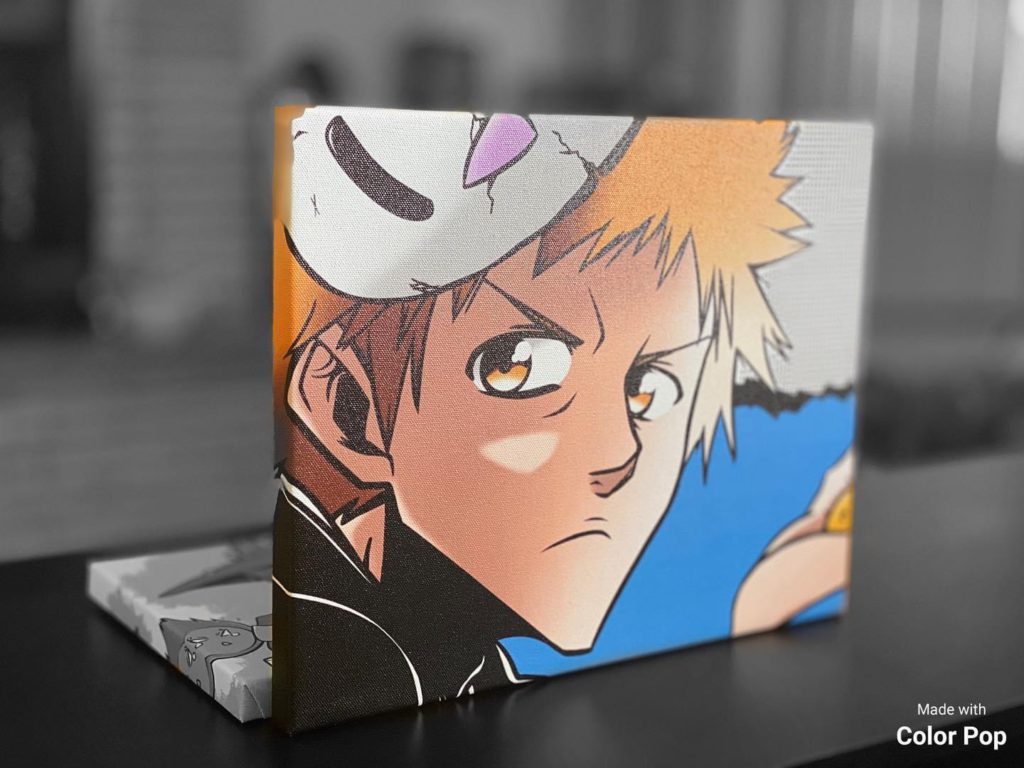 I want to start having more canvas prints to sell. I still need to work on shipping details ButI would love to just have more on hand. I can usually order them for about $25 or so thats not too bad— but I don't have unlimited income. I have sold some at MyAnimix, a local anime store I partner with and they seem to sell well— so yeah I might Buy like 4-5 to bring with me as special Con items
2. More stickers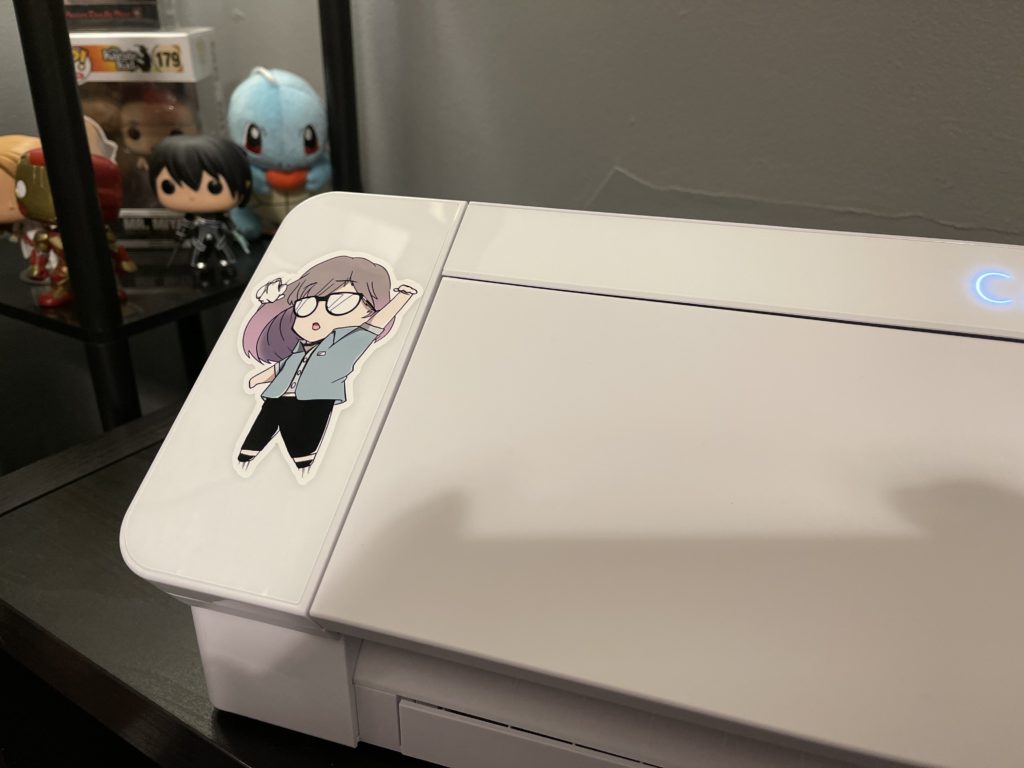 I definitely will be carrying stickers at the con— but I think I will focus on a few specific sticker packs of like 5-6 sticker sheets to sell at the con rather than selling individual stickers. I don't think this would be too much of a problem as I tend to draw a lot of repeats from series that I love! Any requests?
3. Acrylic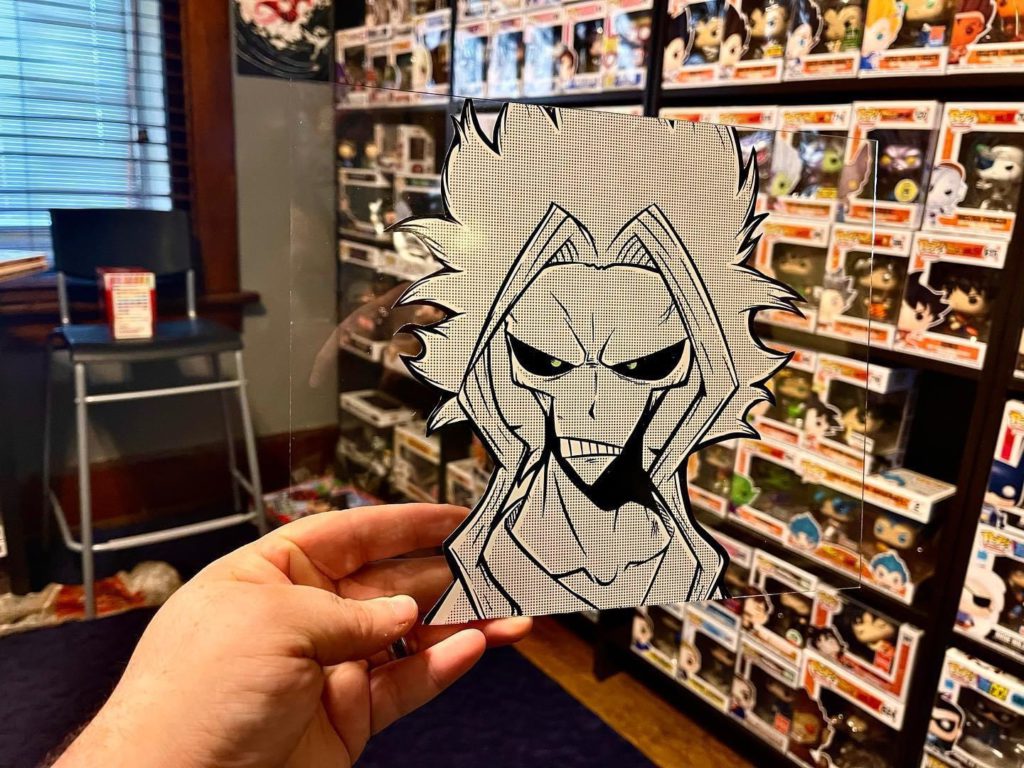 Since I have purchased the Cameo 4 I have always wanted to use viny to put anime-designs on glass plates… or in this case, acrylic/plexiglass. Ive had some speed bumps, however… fingerprints are annoying for one… air bubbles is another issue. The general application process, for a lack of a better phrase… is still in beta. For now I have just given up due to frustration— but I still want to figure this out…. More attempts to come!
4. Coloring Book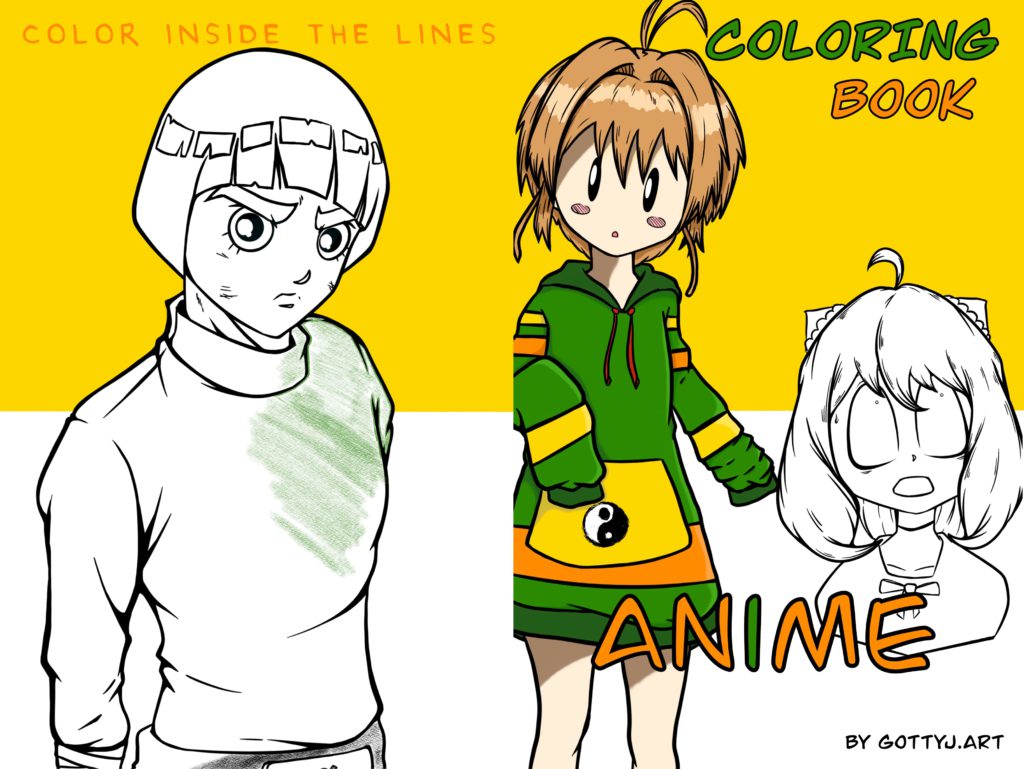 Ive always toyed with the idea of using my glorious line-art for a coloring book. I tried using amazons book-publishing service to have one made, however that is a process FULL of stupid software and frustration. So this is another project that I am slowly working on. Hopefully, Ill have copies read soon!
Anyways, these are just some projects I want to work on and expand for the con specifically, but also just for general art and enjoyment. Ill post any future updates and successes/failures as I go.
Tags:
anime
,
anime art
,
anime fanart
,
apple pencil
,
DIY
,
fanart
,
iPad Pro art
,
manga
,
manga art
,
procreate
Categories:
Anime
,
Art
,
Manga
,
Projects
,
Uncategorized